April 27, 2007 - July 12, 2022
Niv had many dog and human friends. She often didn't want to directly interact with them, but was always happy to sit near them, usually just out of reach. She liked to sneakily lean over shoulders while on hikes to steal bites of sandwiches.
Niv absolutely loved going on adventures in the truck. She loved camping, to the point she would stand and bark at me to build the tent as soon as we arrived in a campsite. Once nested in my sleeping bag she would graciously receive dinner in bed.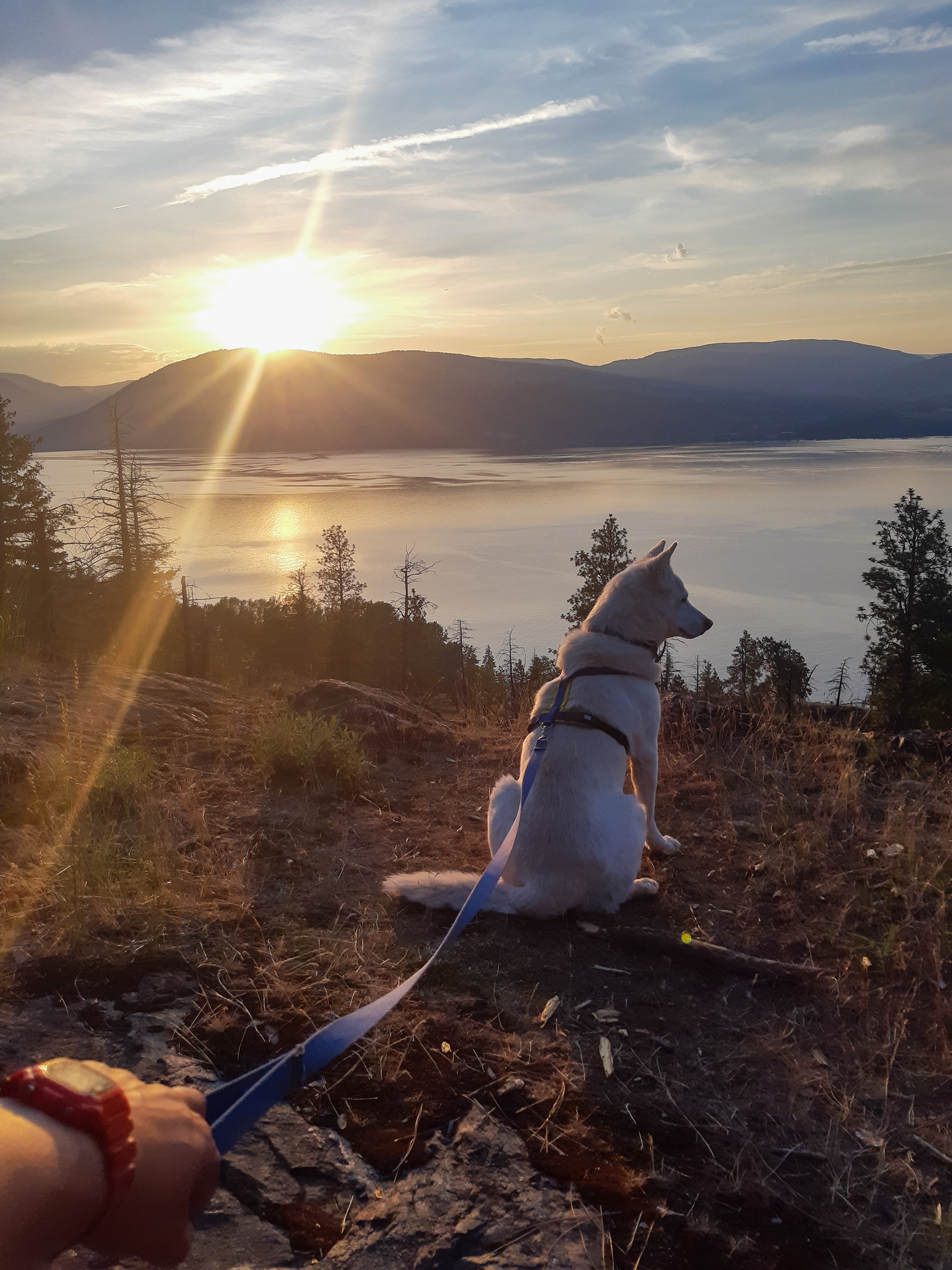 I call this series 'Niv is very small"